It was the story of what was for Chelsea and what could have been. When the breakthrough eventually arrived on a glacial Saturday night at Anfield, the goal belonged to Liverpool and a player once on their books, while the assist materialised from one they had been desperate to sign in the summer.
Mohamed Salah became the first player to break double figures in front of the sticks in the Premier League after converting Alex Oxlade-Chamberlain's toe-poke into his path.
In September, Antonio Conte had wondered just what possessed Chelsea to sanction the sale of Kevin De Bruyne after his winner for Manchester City in south-west London, and here, he would've been just as perplexed by his club's decision to let the Egypt international depart.
"Salah is a good player and is very dangerous," the Italian said pre-match. "He's a technical player, but at the same time is very fast, very strong, very good in one v one. Also he's very good finishing. We must pay great attention."
The 25-year-old showed as much, imprinting the first decisive mark on the game, and after Willian's fortuitous equaliser with four minutes of regular time remaining, it was he that could've won it.
With nine goals in his last eight games, and 10 in just 13 appearances in the league, Salah has obliterated any attempts to saddle with him the 'Chelsea reject' tag.
He was only ever afforded the same number of top-flight run-outs while at Stamford Bridge, and without the trust or rhythm he enjoys now, scored just twice back then.
Liverpool, as expected in the encounter, took the initiative with Chelsea looking to contain and then expose any lack of offensive protection from the hosts.
Despite dominating the ball and play in the opening 20 minutes, Klopp's side didn't disrupt the visitors enough, with Oxlade-Chamberlain and Salah lively, but lacking support in that respect from a ponderous midfield.
The former, in particular, received a special salute from the Reds boss as Conte was forced to watch another positive performance from a player that slipped away.
"I've seen Ox playing a lot of times, but I've never seen him like this," he said. "It was really good, to see how much he helps the boys."
Liverpool were huffing and puffing without Conte or his players looking too fussed that they would eventually do something to blow them away in the first half.
Chelsea, conversely, looked threatening each time they took on possession – thanks to the wizardry of Eden Hazard – and after weathering the early period, began a storm of their own.
Liverpool would line up to thwart the Belgian international in their multiples, but still the ball remained magnetised to his feet with his vision unerring. Last-ditch blocks, a fine Simon Mignolet save and some luck kept Hazard from breaching the hosts' backline before the break.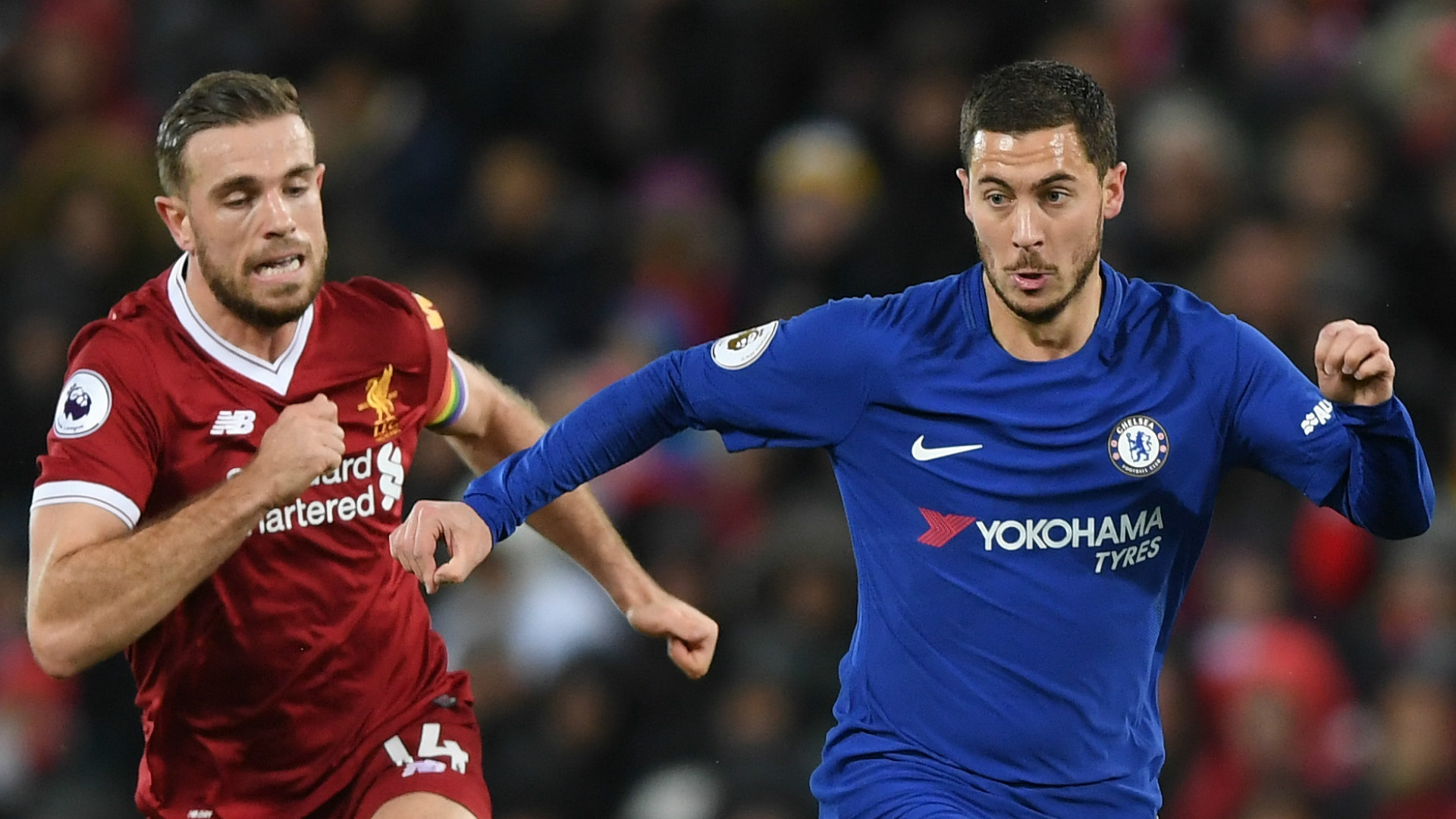 "Deep defending and then giving the ball to Eden Hazard – wow – not too bad, to be honest," Klopp said of Chelsea's approach and their protaganist-in-chief.
"It's not the most thankful job to defend him alone, with a second player it's little bit more easy, and with a third player, then there's a good chance."
Danny Drinkwater and Davide Zappacosta also had efforts denied as the Stamford Bridge side created superior chances to change the goalless scoreline.
At the opposite end of the pitch, it was Salah who looked most likely and on 41 minutes, he cunningly turned Gary Cahill but his curler towards the bottom-left corner went just wide.
Hazard was then in the mix again for Chelsea, this time negatively, as he pushed Philippe Coutinho in the penalty area with Klopp's assistant, Zeljko Buvac, absolutely livid that a penalty wasn't awarded.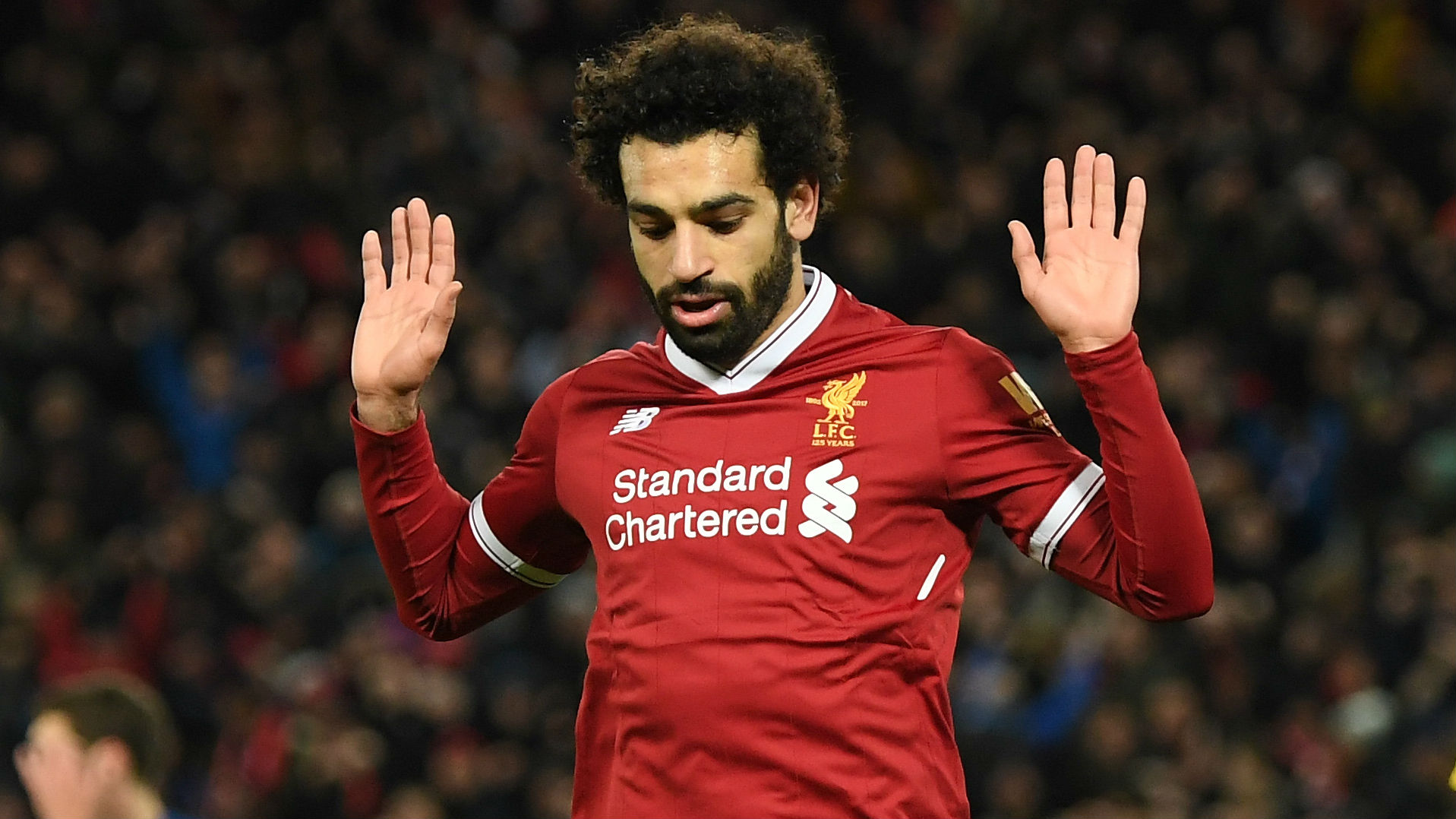 The second half followed a similar script, but without the visitors carving out better opportunities.
Liverpool's possession finally became penetrative on 65 minutes. Coutinho paced in from the left and tried to pick out Salah on the edge of the area, but his pass hit Tiemoue Bakayoko, who failed to control it. Oxlade-Chamberlain, stationed just behind him, touched the ball forward for the Egyptian, who finished expertly in the bottom right past the advancing Thibaut Courtois. He did not celebrate, but Anfield had erupted.