After some minutes of combating the fire, men of the Fire Service were able to contain the flames at the building which houses the office of the Accountant General of the Federation.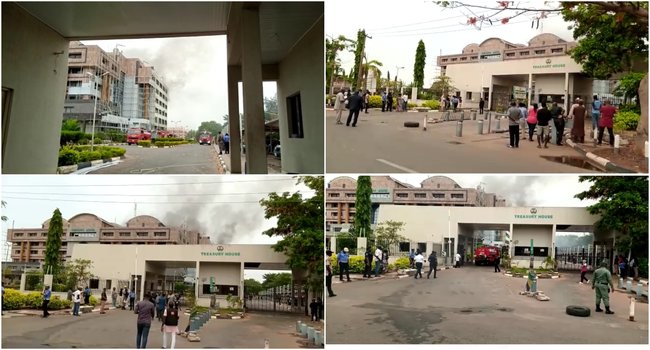 Speaking on the incident, FCT police spokesman, Bala Ciroma, stated that an investigation will be launched to ascertain the cause of the fire.
He also noted that the investigation will also give a deeper insight as to the extent of damage wreaked.