Cristiano Ronaldo is again the best player in the world. That's a fact even if right now it might not feel like it.
Cast your eye around Europe and you get the impression that maybe Lionel Messi or Kevin De Bruyne or Dries Mertens or Thiago Alcantara or Neymar deserves that title more based on their form.
Harry Kane, Robert Lewandowski or Edinson Cavani might claim it on their goals.
But it's Ronaldo; perhaps the only man who can claim to be "The Best" without actually being at his best.#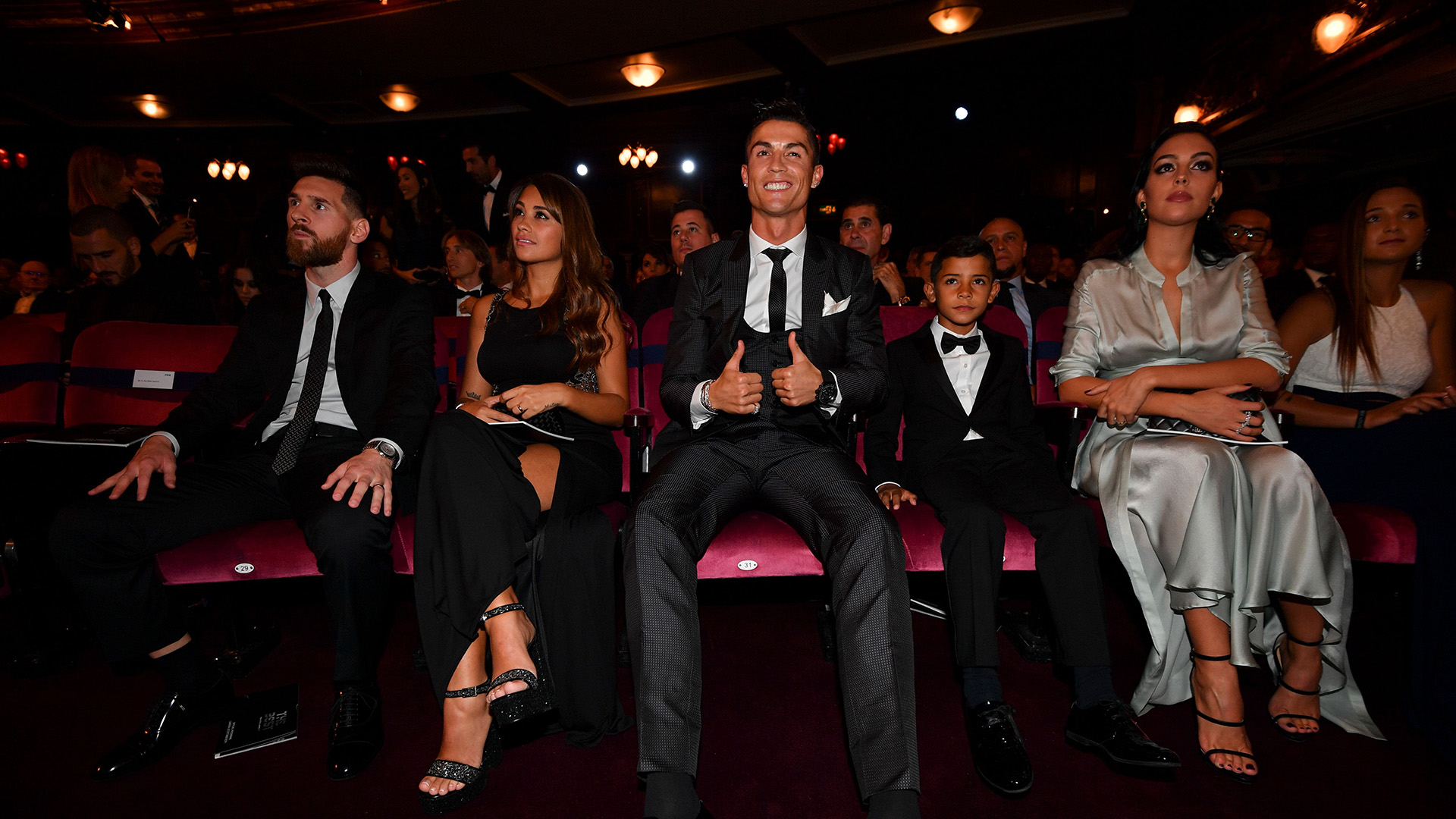 "He hasn't scored as much as Messi up to this moment but he had a wonderful season and won the Champions League," says former Portugal team-mate Nuno Gomes.
"At the start of the season he was suspended so he missed a lot of games but I think he's now coming back. I think he will have a wonderful season again.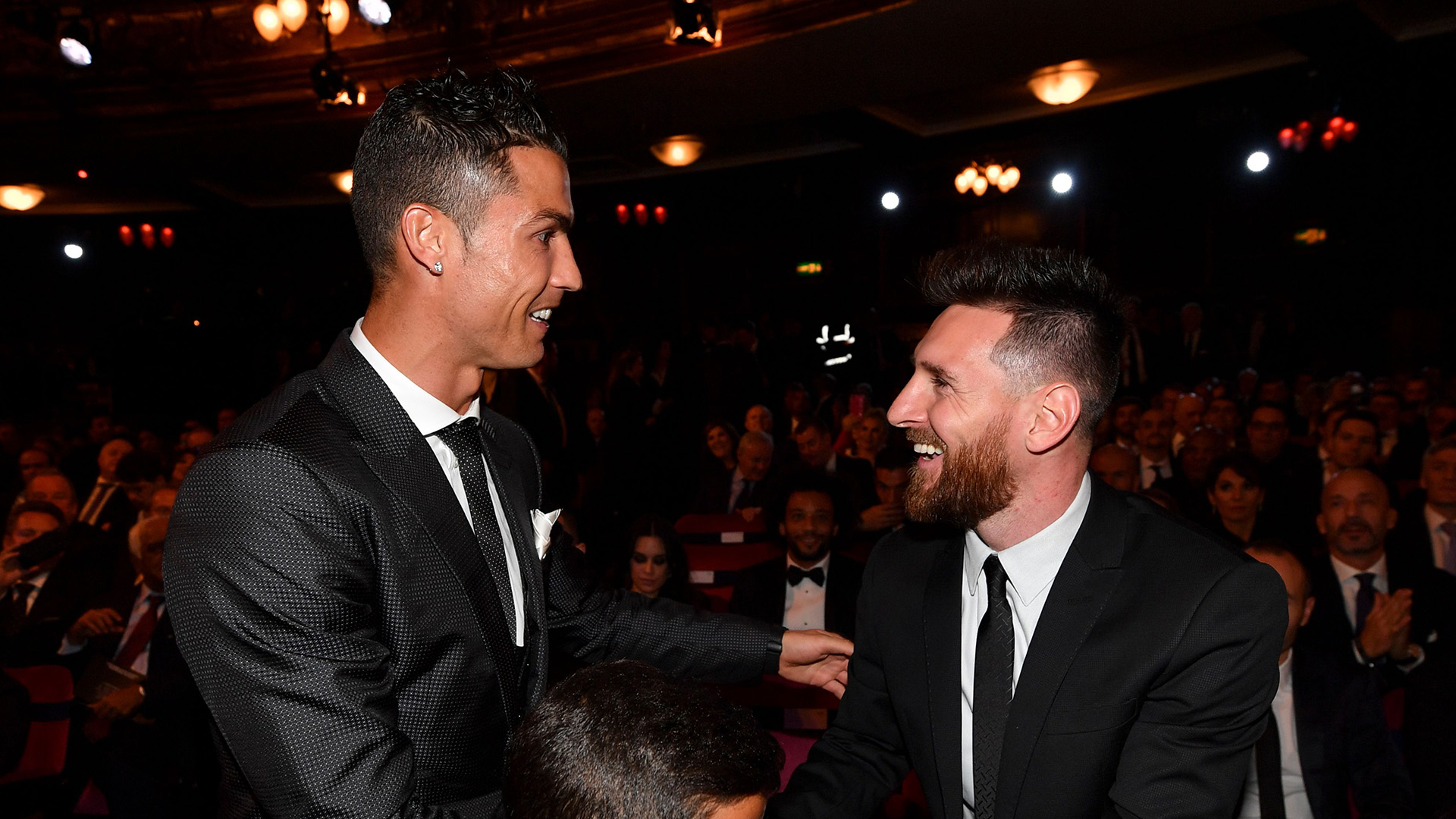 "For us as Portuguese it's important to have Cristiano at a good moment to arrive in the World Cup."
No doubt Ronaldo's record of only one goal scored in five La Liga matches is in part responsible for Real Madrid's underwhelming start to the season. Sunday passed with another relatively anonymous league display, this time against Eibar where he failed to trouble the opposition goalkeeper.
He has been in better touch in Europe where his goals against APOEL, Borussia Dortmund and Tottenham have helped Real to top spot in the group but far, far bigger tests are to come.
And what Ronaldo has repeatedly shown in the last few years is the bigger the game the more likely he will dominate it.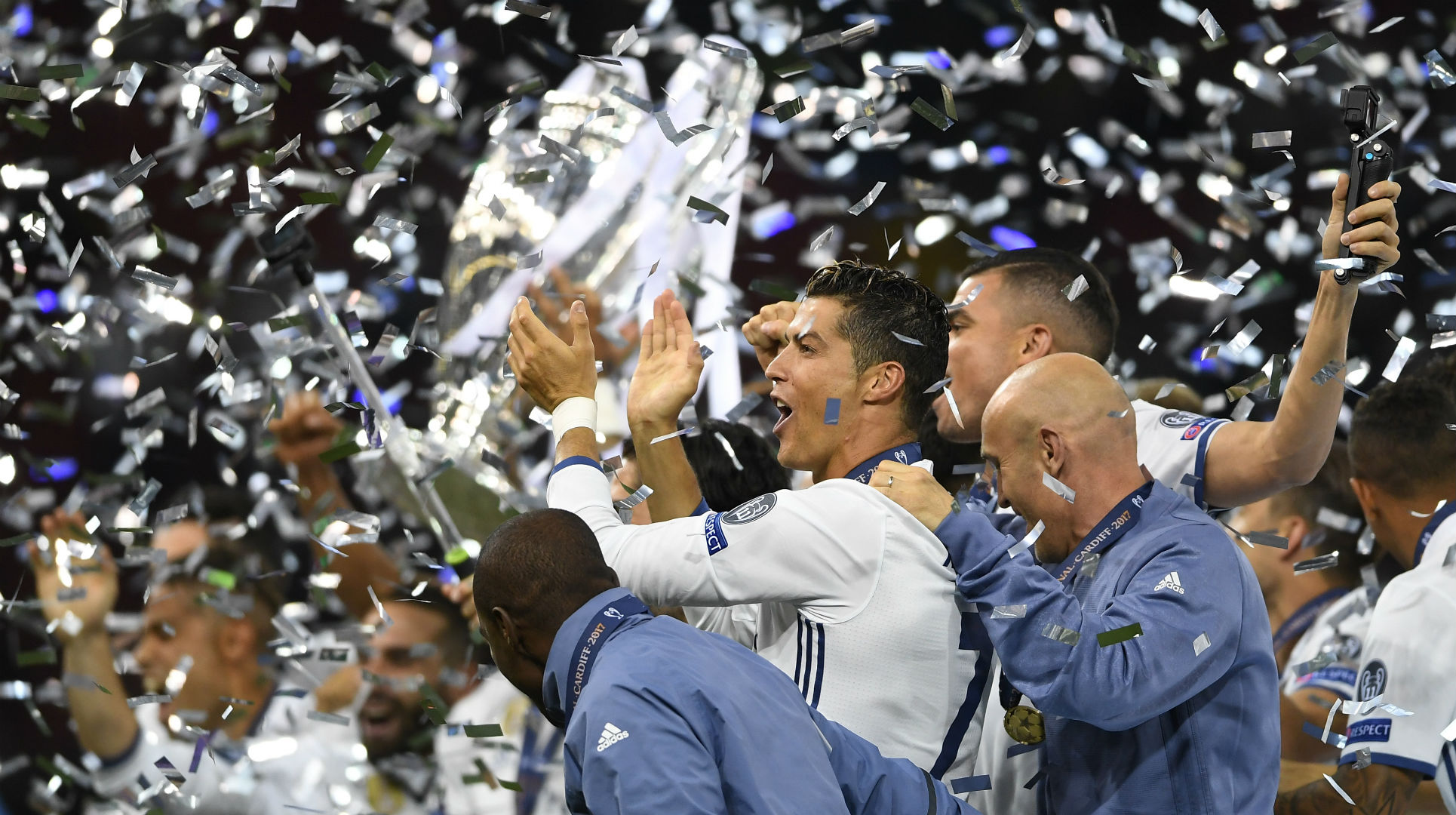 It's Messi who is the world's best goal scorer for 2017 with a total of 36 scored but – ultimately – what have they been worth?
When Messi scored the late winner at the Bernabeu and held aloft his No.10 shirt for the locals to see, that was an iconic moment.
But Ronaldo and Real still won the league – their first since 2012 and half of their first league and European Cup double for 60 years.
Besides, Ronaldo has far more iconic moments for the year and far more important ones too.
He matched Messi's shirt-off stunt by netting a stunner in the Spanish Super Cup at Camp Nou. His was far more dramatic.
He scored all three goals in the last-ever Liga derby at the Vicente Calderon against Atletico Madrid. That place, and not just the Bernabeu, is his house. He got another treble in the Club World Cup final against Kashima Antlers in December.
It was in the Champions League where Ronaldo really earned this award. He scored only two goals in his first eight matches of the competition last season but arguably the greatest factor in Real's run to the title was Ronaldo's return to form.
He followed up two goals in the quarter-final first leg against Bayern Munich with a hat-trick in the second. He scored another in the opening leg of the first leg against Atletico; another hat-trick that is, not another goal.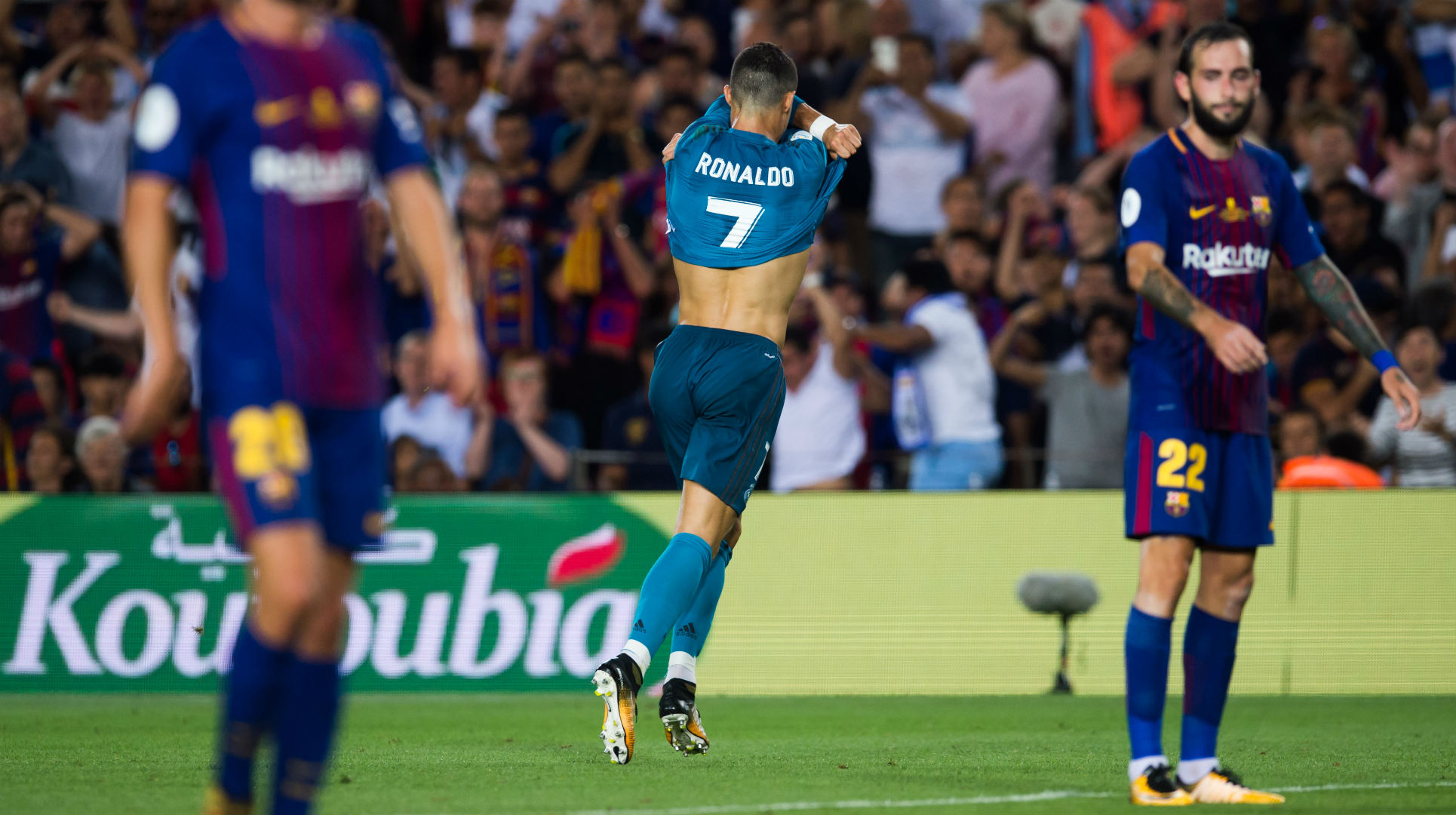 And then came the crowning glory. Many inside Juventus figured this would be their year to end their own Champions League drought. But the moment Ronaldo scored his first inside the Principality Stadium in Cardiff they must surely have realised the task was too much.
Ronaldo has an insistence on embedding himself right into the centre of any narrative. From the moment he slotted his second it was inevitable.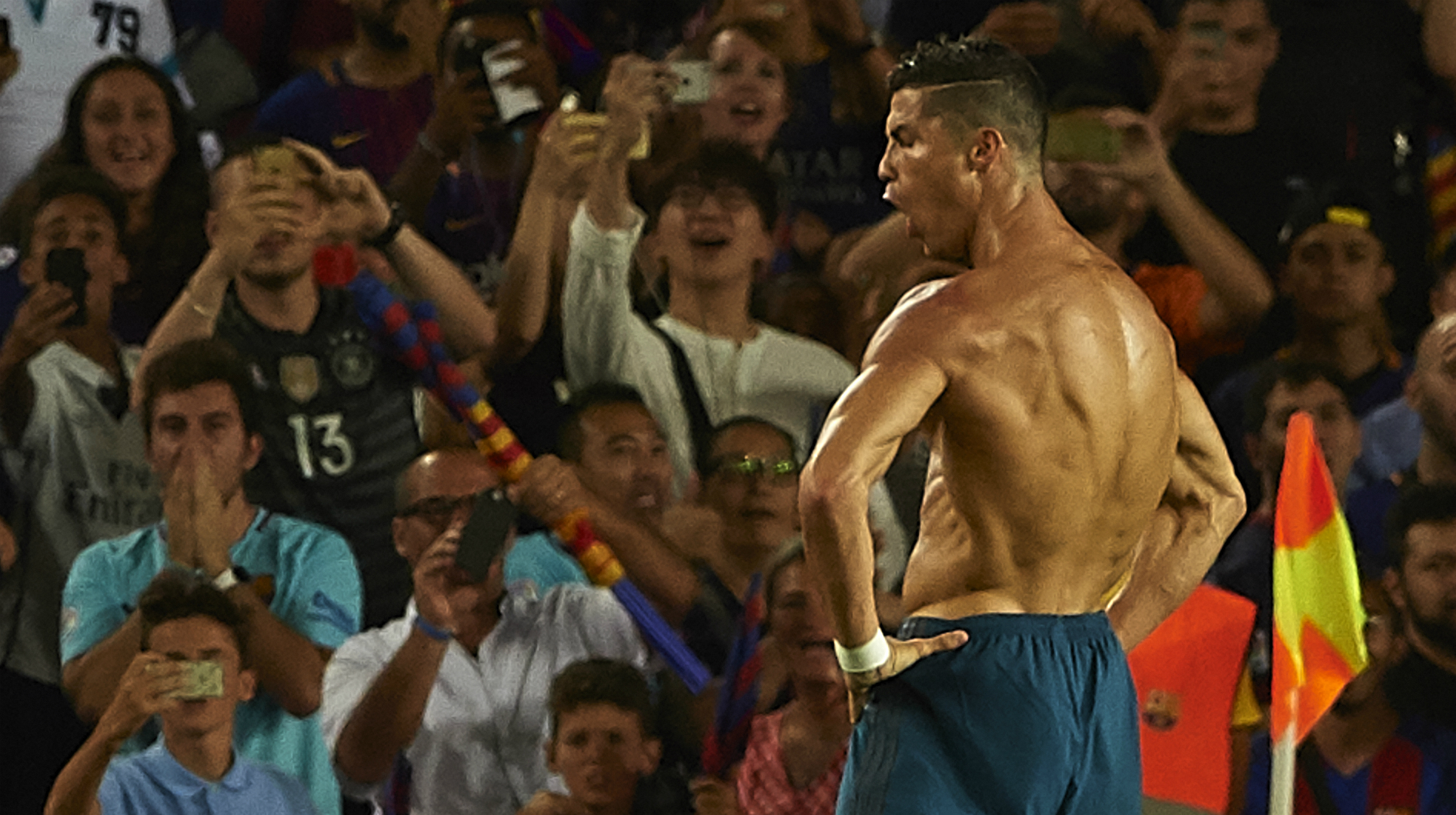 Outscored by Messi, out-performed by team-mates who could legitimately claim to be more deserving of this award– Luka Modric chief among them – there is still the reality that any time you glance at a big match on the TV it's Ronaldo there hogging the screen and the headlines.
It's all well and good netting in August, September and October but the meaningful prizes are not given out until May and June.
"I believe Cristiano and Real Madrid will be better after the winter break," says Gomes. "Sometimes for one reason or another, things don't go well from the beginning. Even when they start not very good they do very well."
Madrid as a whole will probably begin to peak in the spring and don't be surprised when Ronaldo again makes a mockery of the analysis of his form coming this autumn.
He has swapped year-long consistency for impact only when it's all on the line. "The Best" is yet to come.