A medical student revealed how his former teacher and a neurosurgeon consultant Dr Matthias Nnadi died yesterday.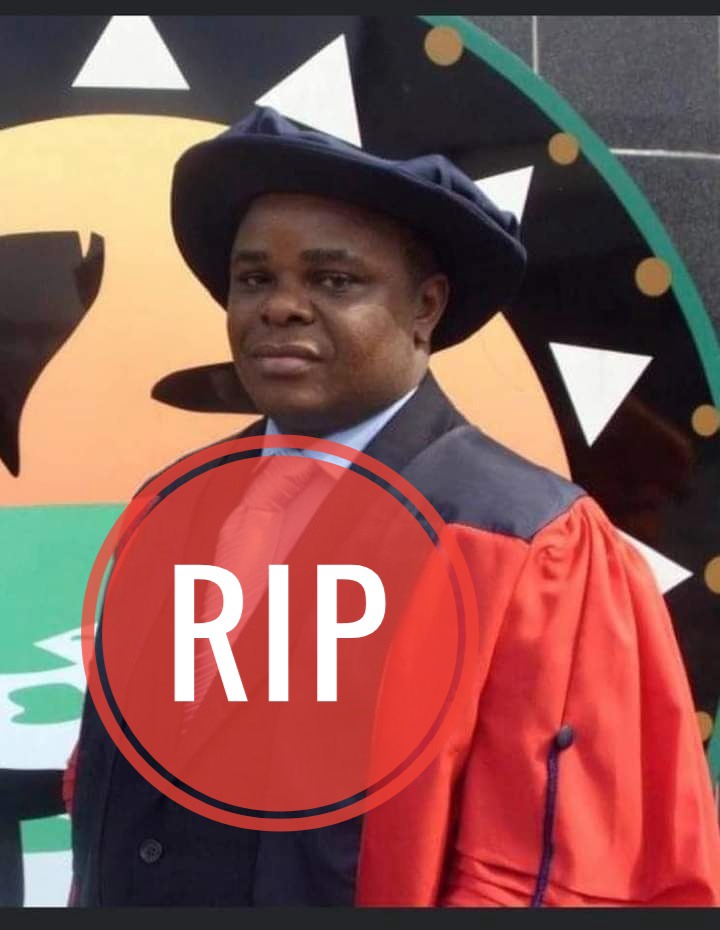 He said
" Last night I received a text that Dr. Matthias Nnadi, my med school teacher & a consultant neurosurgeon at UCTH, died of acute exacerbation of asthma. Instantly, tears welled up my eyes.
But it's the details of his death that were more shocking…
His wife sent an ambulance to pick him up in the thick dusty traffic where he was stuck.
It took more than 3 hrs to arrive due to extremely bad roads & traffic around Odukpani area in Cross River.
The ambulance that came for Dr. Nnadi didn't even have oxygen and by the time he arrived the A&E he was already blue, lying lifeless on the stretcher! ".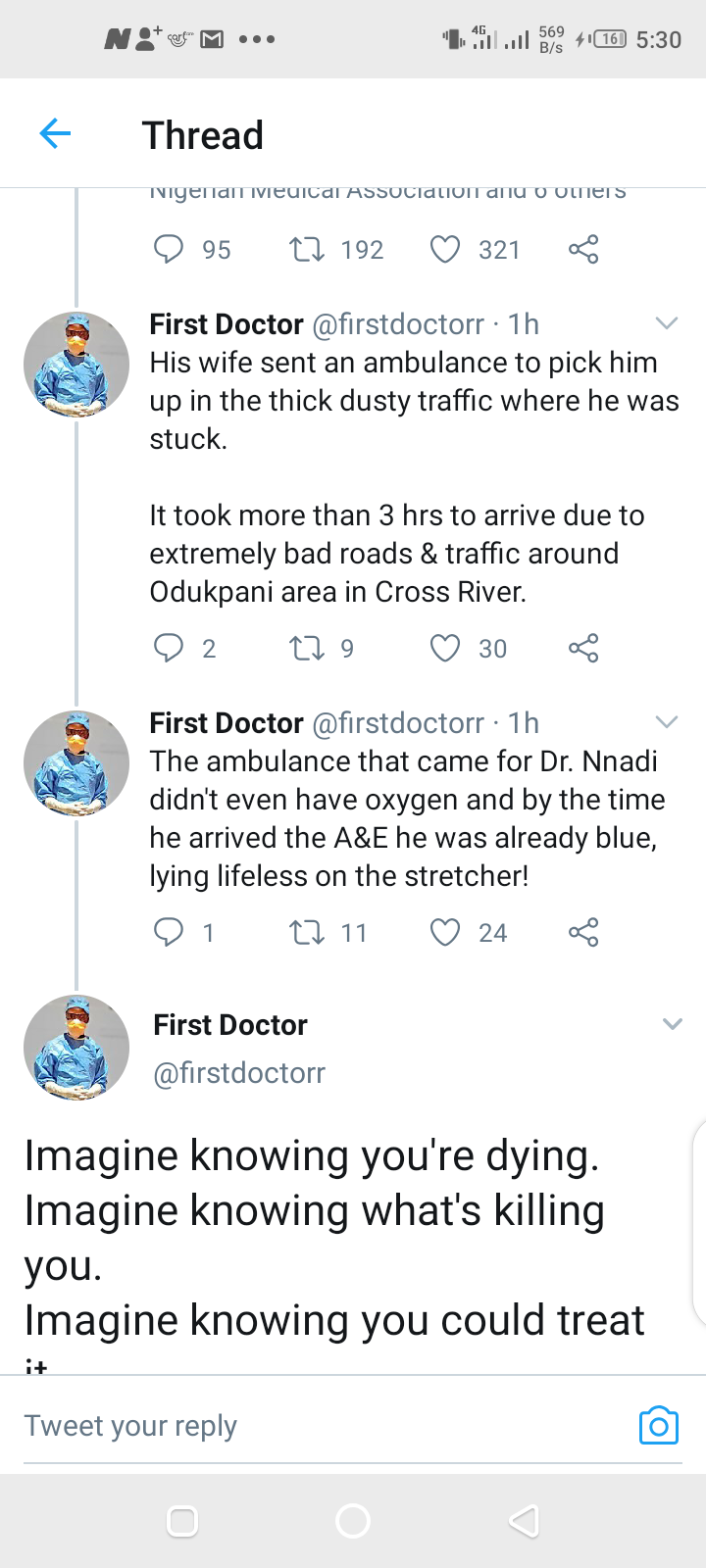 It was also known that Dr. Nnadi's wife just gave birth to twins after many years of childlessness.
Dr. Nnadi was one of few neurosurgeons we have in Nigeria.